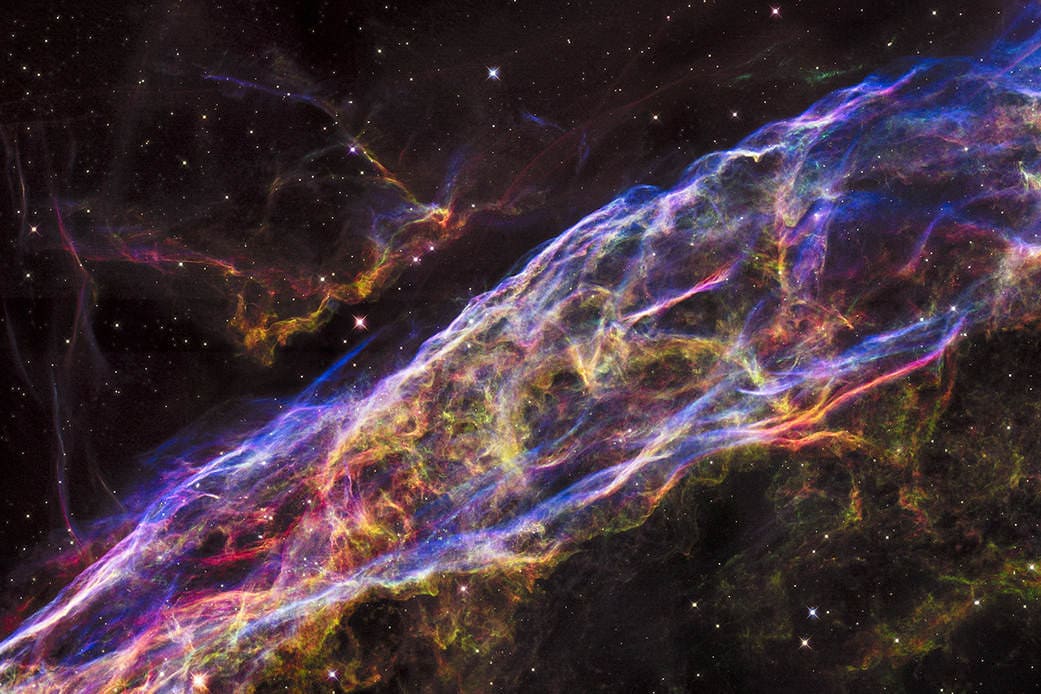 Astrophysicist Carl Sagan once said, "If you want to bake an apple pie from scratch, you must first invent the universe." Every subatomic particle in an apple pie appeared in the first second after the universe expanded into being 13.7 billion years ago. He could have said the same of mud pies, though it wouldn't have sounded as delicious. But, before apples, and every bite of nourishment that we put in our mouths, the universe needed to invent dirt.
My last two posts, on deep time and on our challenging love of roses, got me thinking about dirt, the devastating loss of it due to current agricultural and extraction practices, and the vast history it has taken to create it. Those first, basic particles were the seeds of the entire universe. But dirt's— and our — particular possibilities were planted when the great mother stars swung into action a billion years later. These are among my favorite characters in the history of the universe because they are literally our ancestors. Since Carl Sagan first said it, it has become wonderfully commonplace to say that we are made of stardust. Those unimaginably ancient stars are the ones who, in their eventual disintegration, provided the dust.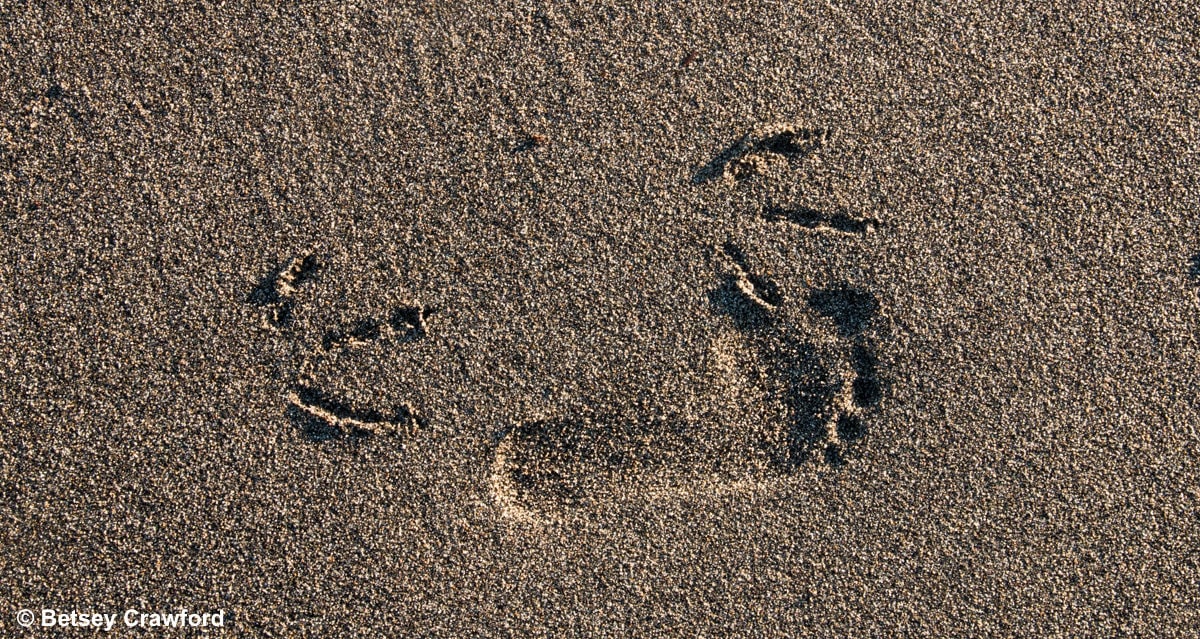 The 'dust' consists of elements that could only form over billions of years in those massive, seething balls of three-billion-degree fire, among them carbon, sulphur, nitrogen, oxygen, calcium. These and their fellow elements are the building blocks of all that we know. If you look down at your bare feet, standing on a patch of dirt, you are looking at two versions of the same things, an intuition acknowledged by many creation stories. In Genesis, God takes earth, adamah, and forms the first human. Through Adam he creates Eve, hawwah, the source of life.
Creating beings out of clay and breathing life into them was a story shared by traditions as diverse as the Maori and the Sumerians, who presaged the Genesis story by a thousand years. The Egyptian god Khnum formed the bodies of children from clay, on his potter's wheel. After the goddess Heket breathed life into them, he placed them in their mothers' wombs. The ancient Romans' word for human, homo, came from their word for soil, humus.
These stories reveal a profound, intuitive truth. When our ancestral bacteria first moved out of the volcano-warmed oceans onto land, they began to digest rock, helping to form the mud that gave them the perfect chemical and hydrologic soup to continue to evolve into, ultimately, every living thing, including us. We share our substance with all aspects of life. What differentiates rock from worm from rose from human is the way these substances manifest themselves, determined by a wondrous variety of chemical and physical processes, and the magic of the carbon strands that form our DNA.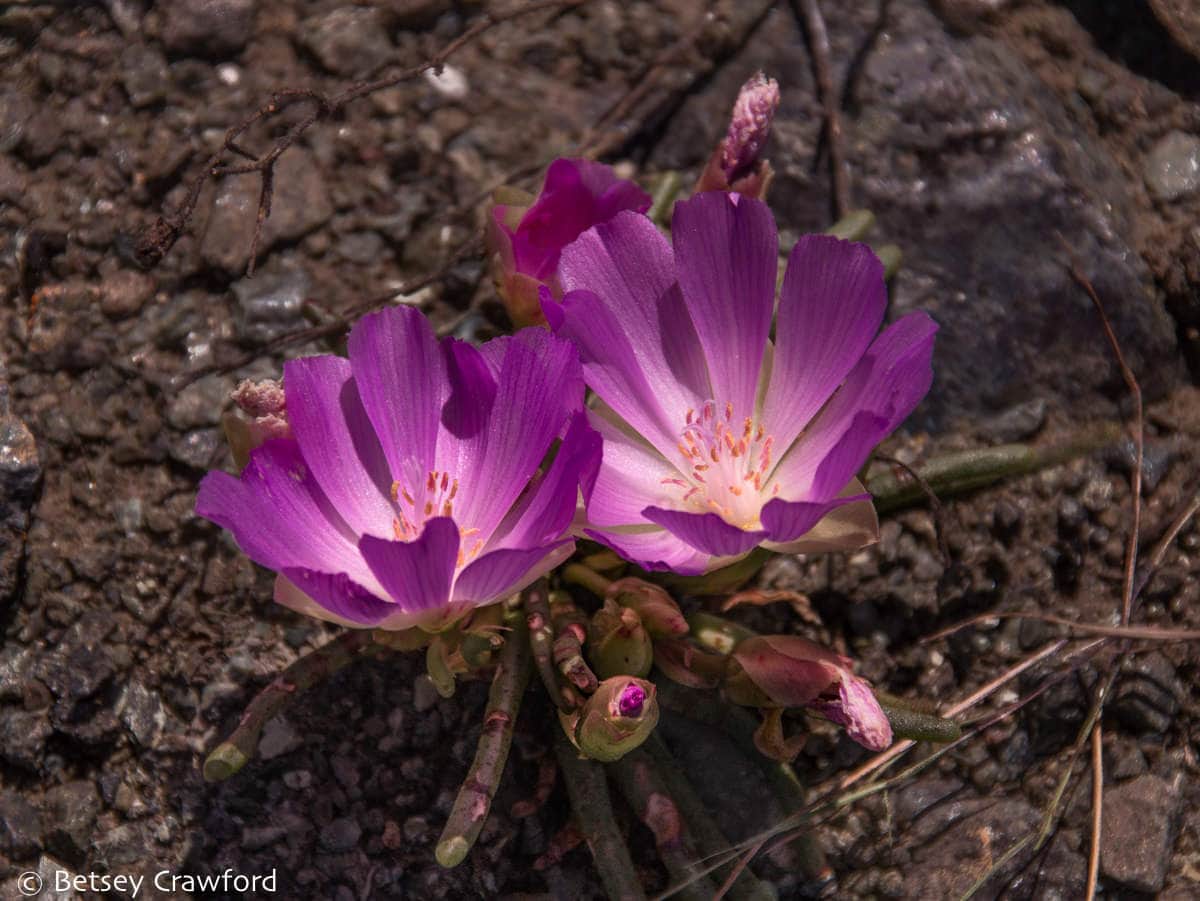 We consider ourselves more advanced because we have evolved to stand up and walk erect, use our hands skillfullly, and ponder all of this. But having handy thumbs and enough prefrontal cortex to invent and manipulate a smartphone doesn't mean we are not of this earth. Not only are we made of the same elements, but we survive by ingesting more of the same, eating the plants that grow in dirt, siphoning vital chemicals up their stems and into their leaves and fruits, recombining them into even more nutrients.
We also survive because both dirt itself, along with the plants it grows, keep carbon dioxide and oxygen in the balance we evolved to suit. When we clear a forest, we not only lose the trees that are keeping that balance, but open the forest floor to erosion. We then lose the dirt that makes the whole system possible. This loss is extremely difficult to remedy, at least in our short time span. Dirt is, at bottom, tiny particles of rock. Decaying plants, fungi, lichen and billions of microbes eventually play crucial roles. But first you need enough rocks to break their tight bonds to create the matrix of particles for all that microbial life.
It takes a long, long time for rocks to break down. Those archaic bacteria started feeding on them 2.6 billion years ago, and, after all that time, dirt is still a very slight skin — much thinner, in proportion, than our skin — on the surface of the planet. The rock path above is invisible under a subtly colored layer of lichen, which is slowly breaking those molecular bonds. Rain and the splitting action of frost also help. But if I return to Utah hundreds of years from now, I will still be walking on that same rock.
Each photo in this essay illustrates one of the slow ways in which dirt is formed. The Dolores River in southwestern Colorado has been cutting the canyon below for 160 million years. Some of the eroded particles form the dirt that grows the trees; the rest were carried by the river, deposited over eons in valleys when the river slowed after the rush of spring melts. If enough roots establish themselves in that silt, the dirt will more likely survive subsequent spring floods, creating habitable valleys and deltas. Those are the places our ancestors settled when they turned to agriculture 10,000 years ago.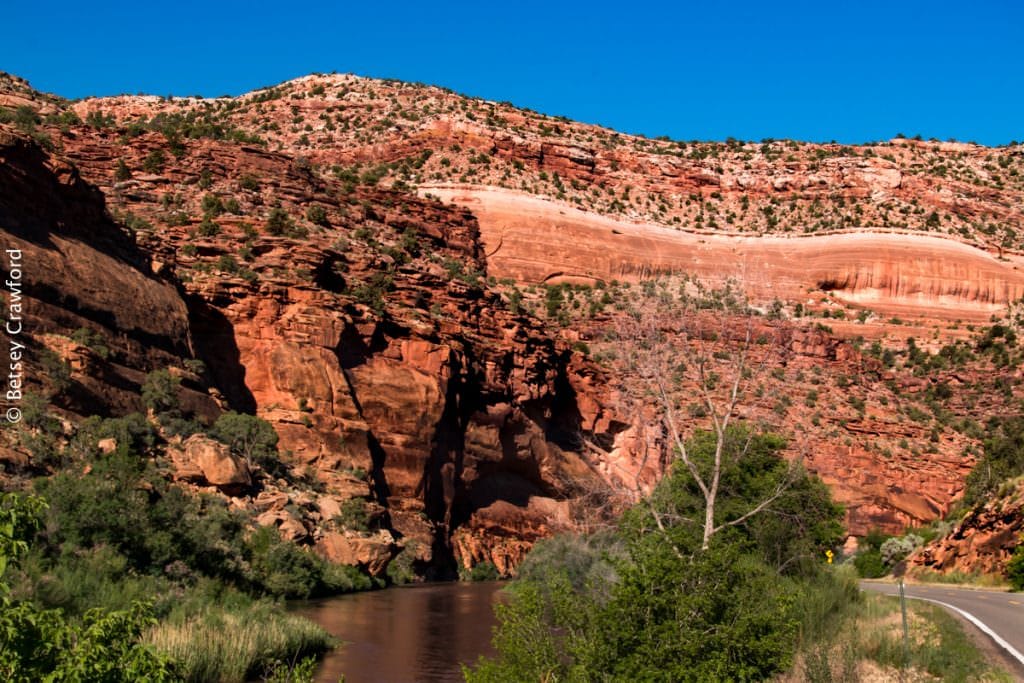 Depending on where you live, it's relatively easy to dig down to solid rock. It might be two feet in some places, 6 feet in others. As you dig, you'll notice that under the topmost layer of fine particles mixed with plant matter and threaded with fungal mycelium strands, the rock particles get progressively bigger, until just above the solid rock are small boulders. Percolating water, acids from the soil above, changes in temperature — all these work on the rock substrate, breaking it into smaller and smaller pieces.
If this process happens on flat terrain, or gentle slopes, with green matter, worms and microbes available, the dirt has a chance to replenish. If the slope is steep, or there are no roots to hold the dirt in place, it washes away. In the last hundred years — in the name of building, mining, mono-agriculture, manufacturing, meat production — we've laid waste to millions upon millions of acres of green, breathing plants. In doing so, we have lost more than a third of our topsoil, leading to a worldwide crisis of desertification.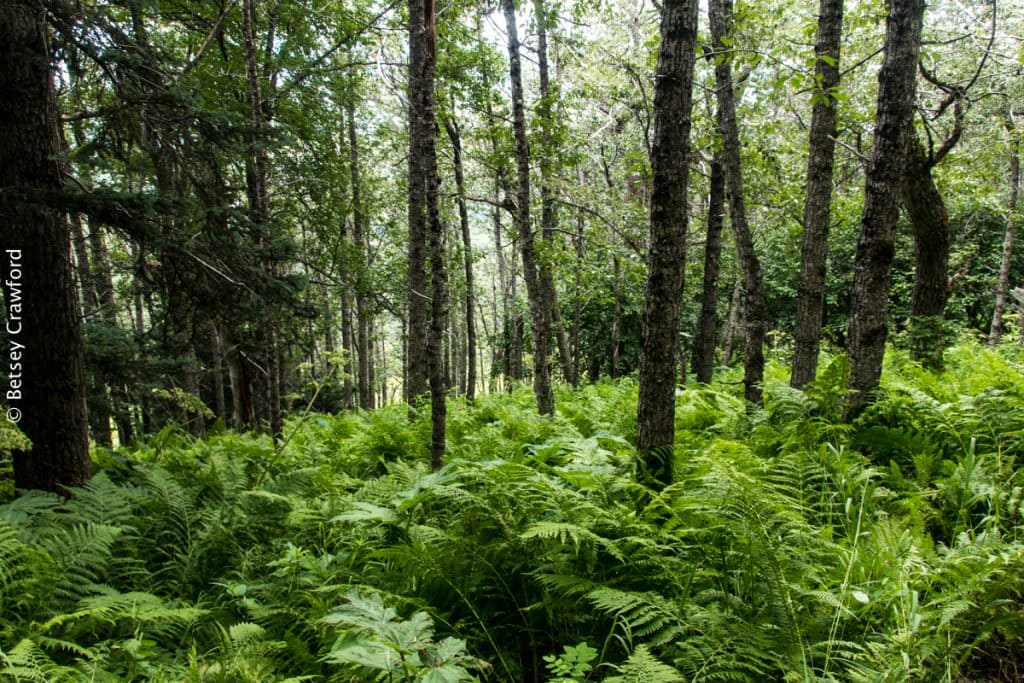 We are not going to get the lost topsoil back in short order, but we can stop the devastation and, by replanting and better practices on a multitude of fronts, reclaim some of what has been lost. The technology is neither complicated nor hard to come by. It's the first step that may be the hardest — to convince ourselves that dirt is even more precious than its compressed cousins, rubies and diamonds. Things are 'dirt cheap,' we say, but we are dead wrong. It took 13.7 billion years to get to the thin layer we had 100 years ago, and we risk everything by throwing it away. The only things as valuable as dirt are air and water.
It may be even more challenging to convince ourselves that we are throwing away our own being. From a historical — and especially agricultural — point of view, it's easier to see that dirt and human culture are entwined. Loss of soil has been the downfall of civilizations. It's not as easy to see that humans and dirt are facets of a whole that we separate at our peril. Yes, our form is more complex, more 'brainy.' But we would not have evolved those traits without the community and innate intelligence of dirt. It's an integral part of our own bodies, grounding us on the breathing planet at our feet, which in turn links us to the deepest and oldest forces on earth, taking us farther and farther back, through the mother stars, all the way to the invention of the universe.
I'd love to have you on the journey! If you add your email address, I'll send you notices of new adventures.
Related posts: